This topic is to share & list all Bowmasters official sites to play the game, as well as related useful sites & information.
Here is the official Apple iTunes link for you to download and play Bowmasters on iOS (iPhone, iPad, iPod), by Playgendary.
- App Store (U.S.):
Download & Play Bowmasters on iOS devices
- App Store (based on your country):
Download & Play Bowmasters on iOS devices
More on Bowmasters game official sites:
-
Bowmasters on Android Google Play Store
-
Bowmasters Official Website
-
Play Bowmasters on Miniclip.com
Watch Bowmasters Official Trailer Video on YouTube:
Watch Bowmasters Unofficial Gameplay Walkthrough - First Look: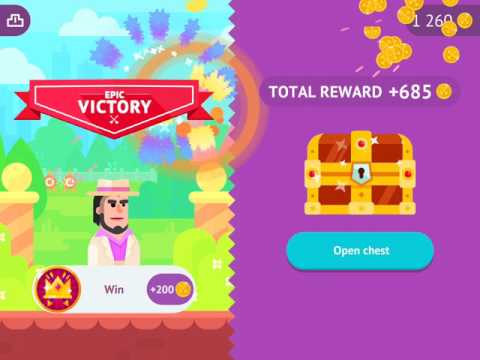 Here are the (Game Developer) Playgendary official sites and support for Bowmasters:
-
http://playgendary.com
More similar games like Bowmasters released by Playgendary developer:
-
List of all games developed by Playgendary on iTunes App Store
Below are the screenshots & features for Bowmasters game on mobile:
Screenshot 1: Online Multiplayer! New Feature!
Screenshot 2: Aim and blow them away!
Screenshot 3: Ragdolls and mayhem!
Screenshot 4: Sick weapons and insane characters!
Screenshot 5: Many modes to master! Duels, Apple, Duck Hunt!
Bowmasters release date is on 2016-08-17, a Playgendary action game which you can download and play on mobile for Free, with storage space requirement of 164 MB. Top sellers in Bowmasters game are starter pack, champion's pack & all included.
If you found other related official websites for this Bowmasters game besides iOS like android apk, google play store, FB, Twitter, wiki, or other sites to download & play Bowmasters, share with us in the replies below.
You can also write your own description & review for this Bowmasters game and share with us in the replies below.